We created the original Blueberry Original website back in the year 2015 when it felt fresh to give it a very analog vibe and return it back to the roots, where blueberries feel like home. Website was a storefront for bean bags only with customizable embroidery.
Since than, a

lot has changed for the company and now the main product that works are baby programs and customizable accessories for babies and parents. For the introduction of a brand new category - SPA products, we refreshed the whole website to give it a more timeless quality and withstand the future development of the company.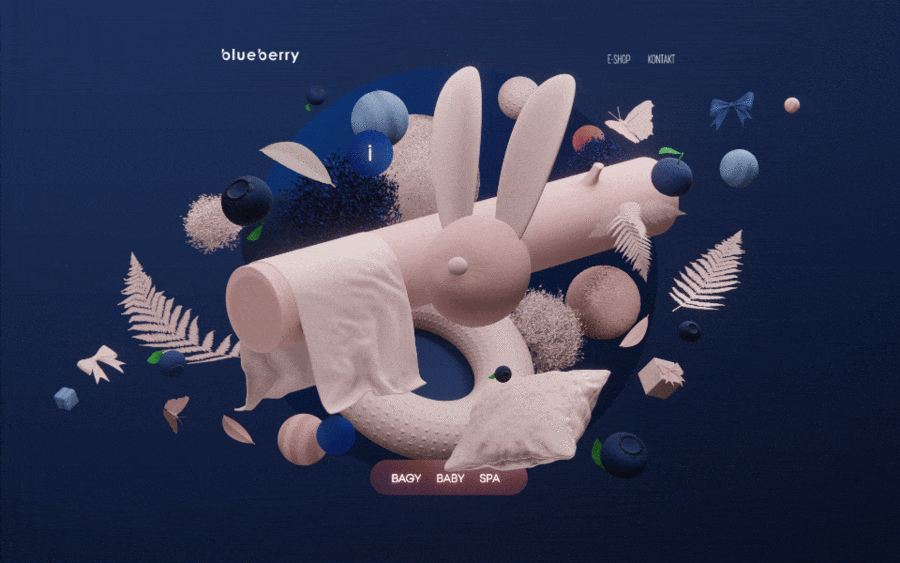 From a sketch to the 3D composition
The idea was to take the most significant product and create a floating composition around it. Creating a blueberry galaxy where all the main products will be represented. Choosing different colors, that will reflect the range of goods better and will be more striking and memorable was a necessity. The overall satisfying and cozy feel was achieved by semi-realistic textures and smooth shapes.
We created easy moving 3D experience on the website before with our programmer Tomáš. So we just revamped and optimized the same system for this composition to give it depth and let the visitor play a little with the perspective.
We had to cut the composition into various layers by the distance from the camera in the 3D space.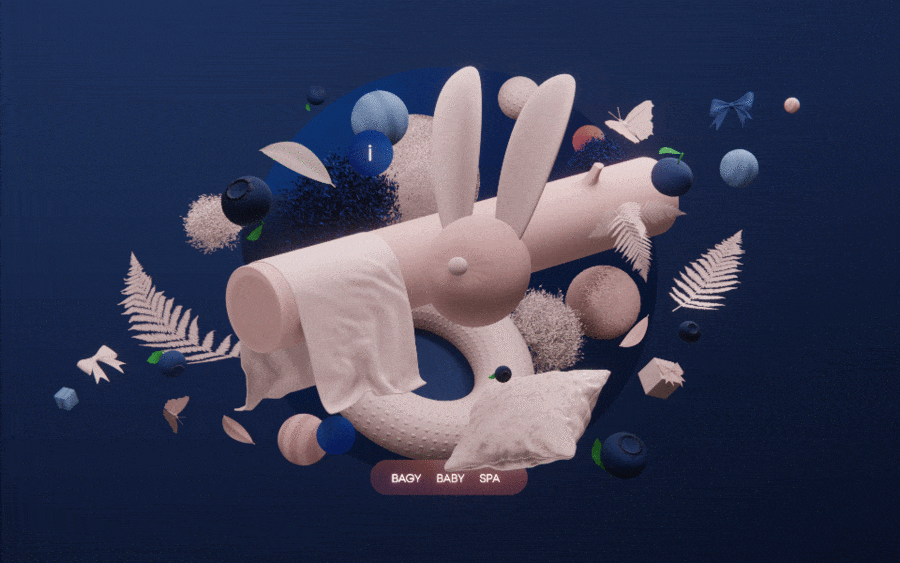 Tomáš took some steps to make this work on any device, which is necessary these days since large portion of people use only their phone to browse the internet. That required changing the composition a bit and make sure the readability is maintained through the website.
Adding some functional space for the store
With the amount of new products the shop needed to be clean with clean hierarchy. I've used similar system like in the old web, so we don't have to edit all the original product photos. I got carried away by designing more and more details which I've reduced in the final design just into custom icons, that fit's the smooth 3D style.
All done, ready for shopping!
We will monitor the site for a while to see if customers of Blueberry Original won't have any issues and the engagement goes in the right direction. This project was a blast!
Experience full website and store at